Money Management Made Easy
With AHCU's Online Banking, you can bank day or night, 24/7 from the comfort of your home, workplace or anywhere you have internet access. Online Banking is responsive design, meaning it will recognize the size of your device screen and automatically adapt for the best user experience. So, you can access Online Banking from a desktop, tablet or mobile device. You can perform most of the same transactions you would do in-person and much more, including:
Review account details and transactions
Transfer between your AHCU accounts or to another member
Move money to an external account (A2A)
Send money to family and friends with Pay Anyone (P2P)
Pay your AHCU loan
Pay and manage bills with FREE Bill Pay
View your FREE credit score
Open a new account or apply for a loan
Set up account balance and transaction alerts
Send us a secure message
Update your contact information
View eStatements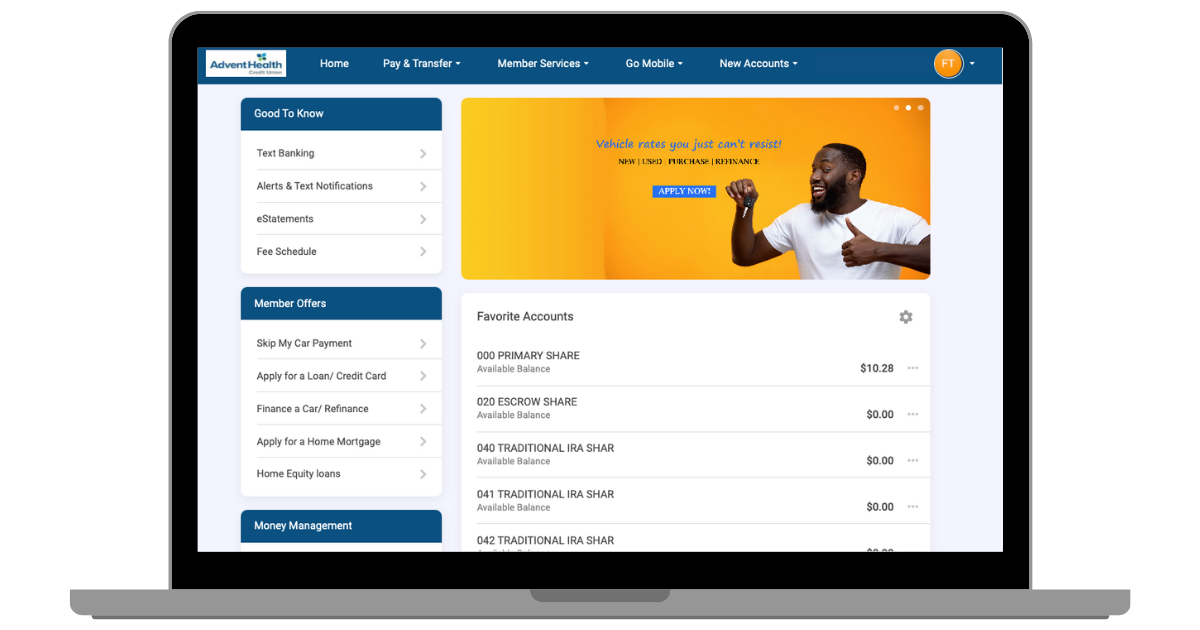 Introduction Video
Account to Account Transfers (A2A)
Easily move money between other accounts you have with AHCU, or accounts at another Financial Institution. To enroll for this free service, complete a one-time authorization form and submit to us via email, fax or in-person.
Once your A2A is set up, you can transfer funds between your accounts through online or mobile banking. From Online Banking, select "Quick Transfer/A2A" from the "Pay & Transfer" menu. From the mobile app, select "Move Money" then "Quick Transfers/A2A".
Pay Anyone (P2P)
Send money or pay back friends and family quickly and securely with Pay Anyone in Online and Mobile Banking. All you need is their email address or a mobile phone number that can receive texts. You won't see their account information, and they won't see yours. And, money will be received within minutes of sending.*
From Online Banking, click on "Pay & Transfer" and select "Pay Anyone" under the Send Money section. You will set up a secure question and answer, make sure to let your recipient know the answer to the question so they can receive the funds.
*How quickly the money is posted on the payee's account depends on the completion of the secured email or text on the receiver's end, as well as the receiving financial institution.