SAVINGS / MEMBERSHIP ACCOUNT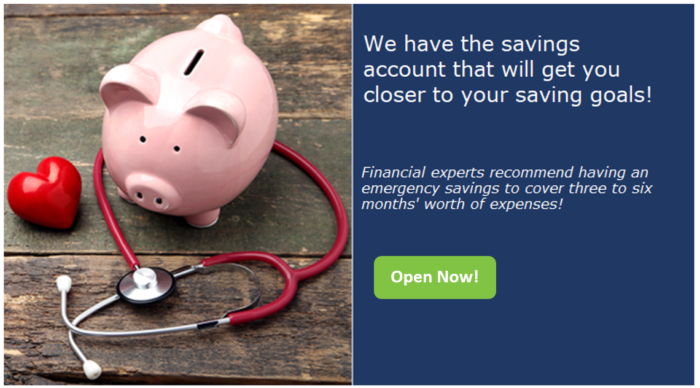 Opening a Savings Account at AdventHealth Credit Union establishes your membership! A minimum deposit of $5.00 is required and represents your share at AHCU. This is the reason why your savings account is sometimes be referred to as a "membership" account. As with all our accounts, your deposits are federally insured by the National Credit Union Administration (NCUA).
Already a member?
To expedite your new account addition, please log into online banking.
Once logged in, click NEW ACCOUNTS

Click MORE SHARE INFO under Open a New Savings or Checking account.

Click OPEN next to the applicable account option.