AHCU Savings Account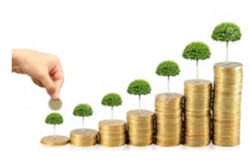 AHCU Savings Account Establishing membership in a credit union is a little different from opening an account at a bank. AHCU requires a minimum deposit of $5.00. This deposit represents your worth of shares in the credit union and establishes your membership. This is why your savings account may sometimes be referred to as: "primary" or "membership" account. As with all of our accounts, your deposits are federally insured by the National Credit Union Administration (NCUA).
Check out our interest rates!