Experience the gift of Financial Wellness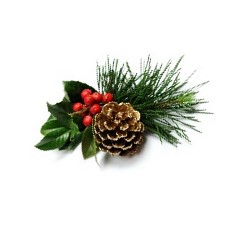 As we enter the season of sharing, giving and togetherness, the team at AdventHealth Credit Union wanted to express just how committed we are to serving you. Our mission is to help AHCU members achieve their financial goals.
This year, our gift to you is Financial Wellness! We've partnered with GreenPath Financial Wellness to provide free individualized counseling, guidance, and educational resources tailored to your specific needs. Your counselor will help you develop an action plan to make informed financial decisions and find your path to a bright financial future. It's free, no-pressure, and 100% confidential.
GreenPath has more than 60 years of experience helping people build financial health and resiliency. All GreenPath counselors are NFCC and HUD-certified to give you options to manage credit card debt, student loans, and homeownership. Learn the pros and cons of each strategy so you can make an informed decision on which is best for you.
Take the First Step
It is Free and 100% Confidential
Submit a request to receive a call from one of GreenPath's caring financial counselors within 2 business days.
Want to talk now? Call 877-337-3399.
Telephone Counseling Hours:
Monday – Thursday 8 a.m. -10 p.m. (Eastern)
Friday 8 a.m. -8 p.m. (Eastern)
Saturday 9 a.m. -6 p.m. (Eastern)