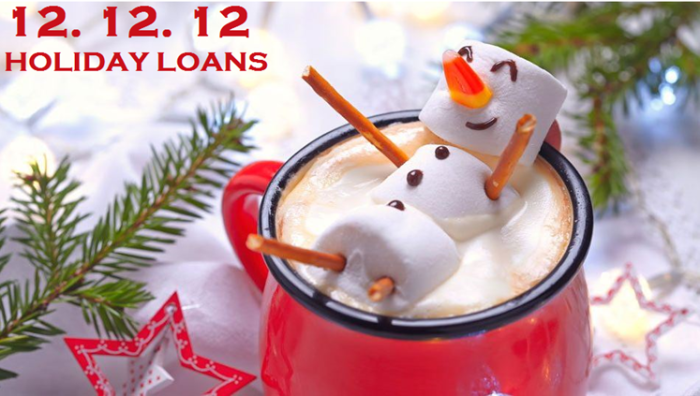 AdventHealth Credit Union is once again offering our 12.12.12. Holiday Loan promotion!
Loan: 1200.00
Rate: 12%APR*
Term: 12 mos.
Additional terms and conditions are listed below.
Minimum credit score 600.
AHCU membership of 90 days minimum required.
Must be employed for at least 1 year.
Monthly debt ratios (DTI) are not applicable.
Bankruptcies must be discharged.
Borrower cannot be enrolled with a debt management service.
No outstanding judgments, charge-offs, repossessions, government claims, foreclosures, tax liens.
All outstanding Credit Builder/12-12-12 loans must be paid-off prior to or at disbursement.
For more details call, chat or email us!
AHCU.CC
(407) 303-1527
FH.Credit.Union@AdventHealth.com

*Annual Percentage Rate.